Firefighters and best friends, Dylan and Roy, face death on a daily basis. Now they face death personally when Roy is diagnosed with a terminal disease. Lana, a nurse, becomes the strength Dylan needs when everything is crashing down around him. Will he have the courage to push past the unknown? When the life he has known goes up in flames will the love of his life rise out of the ashes?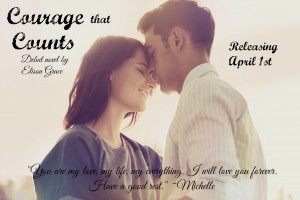 Cory makes his way off the stage as the song switches to Fireball by Pit Bull. Dylan makes his way out. OMG! I swear my panties are going to incinerate. He's got on his bunker pants with the suspenders up, they are undone and his amazing body is on display. He not only has the tattoos I saw on his arms, but he has colorful artwork spread across his chest and half his back. The art on his back wraps around and perfectly follows his ab muscles right along the "v" all us ladies love. I want to rip him off of the stage and trace the "v" with my tongue. Near the end of the runway, he drops to his knees and slides. Planting one hand back behind him he starts rotating his hips. The crowd goes wild. The man could have a career as a stripper. A sexy accent comes over the loud speaker, so I'm guessing Liam took over announcer duties.
"Ladies, this is your Mr. December, Dylan Holt. If there's an emergency, he will let you slide down his pole."
Yes please, Mr. December let me slide down that pole I think as he plants both hands behind his back, arching, he jumps to his feet.
As he passes me on his way back down the runway, I yell,
"Mr. December I have an emergency."

I am a new author my debut novel is called Courage that Counts. I spend my time stalking cover models and blogging about amazing books that I have read. I love being emotionally shredded by a book and you can more often than not find me up late crying over a book. It was this love for books and some encouragement from Ashlee Taylor that drew me into this adventure of writing my own book.